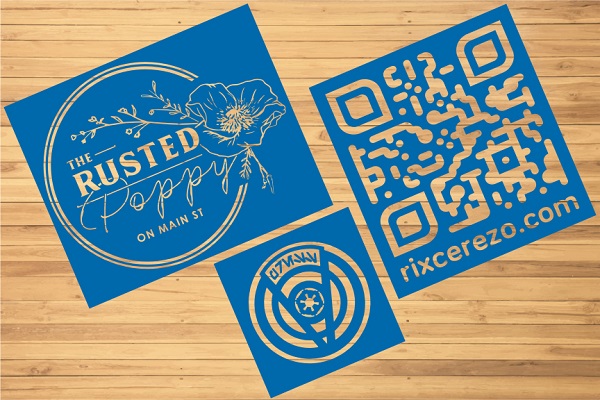 Custom Cut Paint Mask Stencil
Stencil Films for Airbrush Masking. Make a design on-line or upload one from your pc. We will have a plotter cut it out the design on painter masking sheets. Put the Stencil on a canvas and spray paint over it and then peel it off and have your design on the canvas. Spray Mask Stencil Films are 3 mil films with a low-tack adhesive used for stencil applications, especially for paint and spray applications, vehicle lettering, promotional lettering and signs in general. Stencil Film is a transparent grey film designed for use on flexible, uneven surfaces.
Single use, Custom Cut Stencil for Water Based Paint
more Stencil designs...