Peace Symbol Decals & Stickers

All decals are made of high quality weather-resistant vinyl, solid color of your choice and made to go on your car, truck, SUV, motorcycle, minivan, RV, boat, kayak, snowmobile, scooter, skateboard, home or office windows, helmets, plastic, wood, or any other smooth, non-porous, wax free surface. Easy to Apply! Easy Installation Instructions Included!



Customer Ratings and Reviews
5.0 ★ ★ ★ ★ ★ Out of 46 Ratings/Reviews for this Category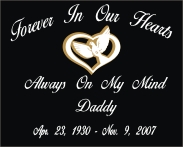 Billy 5.0 ★ ★ ★ ★ ★ You guys are unbelievable. Not only did I rec. excellent service; you cared so much about what I wanted but I rec. the product in such an expedient way. I have decalboy now in my favorites.
Billy 5.0 ★ ★ ★ ★ ★ Image made into decal. Decal matched preview sent to me. Will buy more decals in the future.
Bryan 5.0 ★ ★ ★ ★ ★ They was great love them