Marine Decals & Stickers

All decals are made of high quality weather-resistant vinyl, solid color of your choice and made to go on your car, truck, SUV, motorcycle, minivan, RV, boat, kayak, snowmobile, scooter, skateboard, home or office windows, helmets, plastic, wood, or any other smooth, non-porous, wax free surface. Easy to Apply! Easy Installation Instructions Included!


Customer Ratings and Reviews
4.8 ★ ★ ★ ★ ★ Out of 89 Ratings/Reviews for this Category



Emily 5.0 ★ ★ ★ ★ ★ Thank you soo much for everything! I can not wait to get the decals and hand them out to the other wives. I was wondering if your company gives a military discount? Our husbands will be deploying soon and these decals are a surprise for just a few of the wives. I will be ordering more very soon as well. But I thought I would just ask cause it never hurts! Thanks for your time!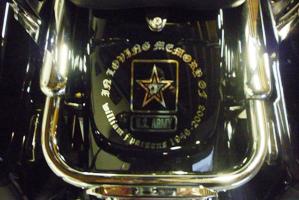 Joe 5.0 ★ ★ ★ ★ ★ Just wanted to write to you and say that I was really impressed with you guys and Decalboy.com The decals are amazing and the time-frame you guys got this done is really impressive! I will be a return customer soon! What a flawless experience!
Tammy Shepard 5.0 ★ ★ ★ ★ ★ Fast delivery and was perfect! Will order again!
Nathan 5.0 ★ ★ ★ ★ ★ I have had nothing but awesome results from them. I have ordered from them for about 15 yrs now.
Benjamin 5.0 ★ ★ ★ ★ ★ As described (pictured) and very fast ship. Quality product. Thank you!