Christian Decals & Stickers

All decals are made of high quality weather-resistant vinyl, solid color of your choice and made to go on your car, truck, SUV, motorcycle, minivan, RV, boat, kayak, snowmobile, scooter, skateboard, home or office windows, helmets, plastic, wood, or any other smooth, non-porous, wax free surface. Easy to Apply! Easy Installation Instructions Included!


Customer Ratings and Reviews
4.9 ★ ★ ★ ★ ★ Out of 128 Ratings/Reviews for this Category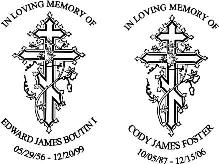 Matthew 5.0 ★ ★ ★ ★ ★ I just want to say that I viewed the decal and really like it. I can't wait to get it. Thanks so much for your great work and your web site will be recommended by me. Thanks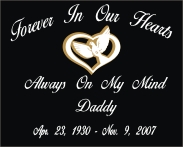 Billy 5.0 ★ ★ ★ ★ ★ You guys are unbelievable. Not only did I rec. excellent service; you cared so much about what I wanted but I rec. the product in such an expedient way. I have decalboy now in my favorites.
Mark bergman 5.0 ★ ★ ★ ★ ★ Very fast shipping. Great looking and great quality product.
Scott 5.0 ★ ★ ★ ★ ★ Everything arrived on time and in perfect condition.
Catherine 5.0 ★ ★ ★ ★ ★ These guys are the best! I love there website, it's very easy to use and they have so many options! I have ordered from these guys 4 times now, The quality of there decals are fantastic and they last a long time. I have had their decals on my trucks and they hold up very well in the Minnesota winters. I would Highly recommend these guys! Thank you, you guys are awesome!!!
James 5.0 ★ ★ ★ ★ ★ I love Decal Boy!!!!!