Foot Decals & Stickers

Decals can be easily applied to windshield or any smooth surface such as the body of car or wall. Customized die-cut Decals and Lettering for your car or truck window. For Decals we are using only quality exterior vinyl films provided by Oracal and FDC. 5 to 7 years indoor and outdoor durability for bright and vivid colors. Easy to Apply! Easy Installation Instructions Included!



Customer Ratings and Reviews
4.9 ★ ★ ★ ★ ★ Out of 105 Ratings/Reviews for this Category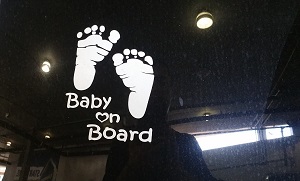 Jacob 5.0 ★ ★ ★ ★ ★ Just installed the sticker on the windshield, looks awesome!
Gary 5.0 ★ ★ ★ ★ ★ very nice product
Gary 5.0 ★ ★ ★ ★ ★ Decal came just as expected and quick. Thank you
Amber 5.0 ★ ★ ★ ★ ★ The choice of decals is quite large. The website was fairly easy to use. And the service was fast. I think from the time I placed my order and received it was at the most a week. I definitely recommend them and will use them again.