Bikes Decals & Stickers

The decal is made of high quality weather-resistant vinyl, with an average outdoor life of 5-7 years. They are the same material used for semi-trucks and outdoor signs.These are die cut,vinyl decals. They are not inkjet printed with a white or clear background. What you see in black represents the vinyl in color of your choice. Easy to Apply! Easy Installation Instructions Included!


Customer Ratings and Reviews
4.9 ★ ★ ★ ★ ★ Out of 263 Ratings/Reviews for this Category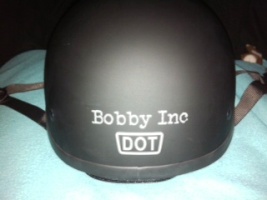 Anthony 5.0 ★ ★ ★ ★ ★ Absolutely satisfied with your product, outstanding work and quality.
Virginia 5.0 ★ ★ ★ ★ ★ Love the decals we ordered from you, just wanted to share photos of them on our helmets.
Jacob 5.0 ★ ★ ★ ★ ★ But far the best customer Service in town not to mention the fastest turn around anywhere. Two thumbs up
Russell 5.0 ★ ★ ★ ★ ★ Came in a timely manner! Just as I expected
Scott 5.0 ★ ★ ★ ★ ★ great product, and great service
Dennis 5.0 ★ ★ ★ ★ ★ great decal fast shipping