Restaurant Logos Decals & Stickers

Explore our Logo Templates or Upload Your Design. Create your unique logo for free. No designing skills required. Easy to use online Editor. Browse our logo templates and customize it with free artwork, icons and fonts. Get free proofs. Download your Logo design in a High-Quality Vector File format. Turn your logo into a Decal. Vinyl decals have an adhesive backing so your can stick your logo anywhere. Same day pickup and rush orders available.


Customer Ratings and Reviews
4.7 ★ ★ ★ ★ ☆ Out of 9 Ratings/Reviews for this Category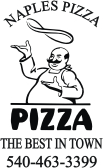 Kevin 5.0 ★ ★ ★ ★ ★ Your a very wonderful man. I cant believe not only your kindness in giving me a huge break but how fast you were in getting them to me. They are wonderful. I dont know how to thank you. What you have done for us is very special and always remembered. I will always remember your kindness. THANK YOU
Michael 5.0 ★ ★ ★ ★ ★ Great experience ! I can create my own designs easily and the results are always great ! Fast service ! Easy to reorder.
Cynthia 5.0 ★ ★ ★ ★ ★ always a great experience, awesome work! Decals and t-shirts turned out fantastic, however need to go up a size as they shrunk. Would still reorder, but next size up to allow for shrinkage.