Baby Decals & Stickers

Customized die-cut vinyl Decals and Lettering for your car or truck window. For Decals we are using only quality exterior vinyl films provided by Oracal and FDC. 5 to 7 years indoor and outdoor durability for bright and vivid colors. Decals can be easily applied to windshield or any smooth surface such as the body of car or wall. Easy to Apply! Easy Installation Instructions Included!


Customer Ratings and Reviews
4.7 ★ ★ ★ ★ ☆ Out of 162 Ratings/Reviews for this Category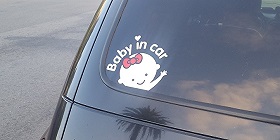 Judy 5.0 ★ ★ ★ ★ ★ Thank you so much! I really love your work, just got a new car and trying to get just the perfect one for it! Being the typical female this being the third time I've changed my mind on what I want maybe it'll be the charm!! I will highly recommend your work to anyone looking for custom decals. Thank you again! "Life begins at the end of your comfort zone"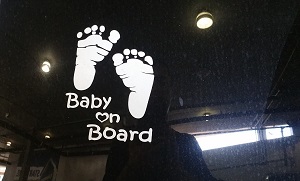 Jacob 5.0 ★ ★ ★ ★ ★ Just installed the sticker on the windshield, looks awesome!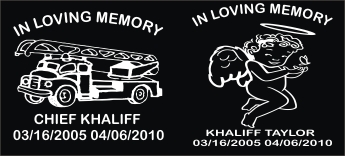 Ann 5.0 ★ ★ ★ ★ ★ What great service ordered Thursday night had Monday on east cost, by first class mail. Awesome!!!
Karen 5.0 ★ ★ ★ ★ ★ After receiving my decal I have decided to order more for gifts of my friends who has lost a child. Am thankful to have found decalboy. Thank you
Kimberly 5.0 ★ ★ ★ ★ ★ Nice ordering process. Prompt response. Sent an image of what decal would look like prior to printing. Decal arrived in cardboard tube well sealed. Great product. Thanks.