Drum Decals & Stickers

All decals are made of high quality weather-resistant vinyl, solid color of your choice and made to go on your car, truck, SUV, motorcycle, minivan, RV, boat, kayak, snowmobile, scooter, skateboard, home or office windows, helmets, plastic, wood, or any other smooth, non-porous, wax free surface. Easy to Apply! Easy Installation Instructions Included!



Customer Ratings and Reviews
4.7 ★ ★ ★ ★ ☆ Out of 27 Ratings/Reviews for this Category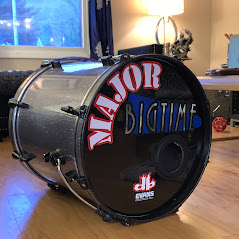 Dean Benjamin 5.0 ★ ★ ★ ★ ★ Over the years I've created several band logos and stickers for fans. Most recently I made a logo for my bass drum head and it turned out perfect. The colors are bright and the chrome mirror reflects stage lights beautifully. It was delivered super quick to NY state. I will definitely use them again and again
Dennis 5.0 ★ ★ ★ ★ ★ Everything went just great.
Julia 4.0 ★ ★ ★ ★ ☆ In the future, when shipping decals, please put the decal between 2 pieces of cardboard or similar material. My decals arrived with a number of creases on the material from being handled by USPS. This will make it a little harder to apply the decal without air bubbles.