Motorcycle Decals & Stickers

Personalized decals for your car or truck window. High quality weather-resistant vinyl decals and vinyl graphics. Decals are just right for any application you can think of and each has a high quality printing effect and/or design. Decals are ready to apply to any smooth surface and will not fade or smudge.


Customer Ratings and Reviews
5.0 ★ ★ ★ ★ ★ Out of 296 Ratings/Reviews for this Category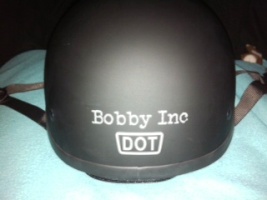 Anthony 5.0 ★ ★ ★ ★ ★ Absolutely satisfied with your product, outstanding work and quality.
Virginia 5.0 ★ ★ ★ ★ ★ Love the decals we ordered from you, just wanted to share photos of them on our helmets.
Sophia 5.0 ★ ★ ★ ★ ★ Now I know how to make your order site work, but I want to make sure that I input the proper information so that I receive the proper facing on it, and not to cause you any problems.
Jacob 5.0 ★ ★ ★ ★ ★ But far the best customer Service in town not to mention the fastest turn around anywhere. Two thumbs up
Larry 5.0 ★ ★ ★ ★ ★ Everything I order from there is perfect . Quick shipping and a good price .
Russell 5.0 ★ ★ ★ ★ ★ Came in a timely manner! Just as I expected