Racing Decals & Stickers

Personalized decals for your car or truck window. High quality weather-resistant vinyl decals and vinyl graphics. Decals are just right for any application you can think of and each has a high quality printing effect and/or design. Decals are ready to apply to any smooth surface and will not fade or smudge.


Customer Ratings and Reviews
5.0 ★ ★ ★ ★ ★ Out of 187 Ratings/Reviews for this Category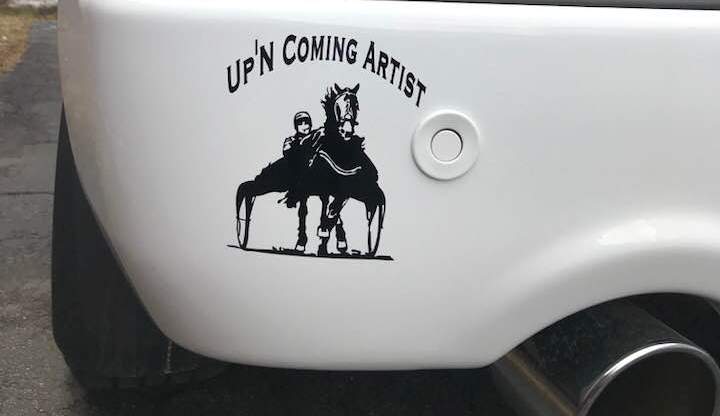 Danni 5.0 ★ ★ ★ ★ ★ Hello Decal Boy! My name is Danni and I wanted you to see my super-duper decal you made in action. I am the owner of a retired Standardbred pacer racehorse, Up'n Coming Artist, and I enjoy harness horse driving and training. I love my decal, proudly showing what I enjoy doing and people often ask me where did I get it from. I tell them I designed it myself and highly recommend your services to get it done.
Gloria 5.0 ★ ★ ★ ★ ★ I've never had a problem with products, prices, or shipping. It would be great if others were as reliable as Decal is.
Kirk Gustafson 5.0 ★ ★ ★ ★ ★ Very prompt precise service you can count on. Will buy from again!
Edward 5.0 ★ ★ ★ ★ ★ Great user interface to order any custom project and fast shipping!
Philip 5.0 ★ ★ ★ ★ ★ As always right on point
Sean Venning 5.0 ★ ★ ★ ★ ★ Great work just wat i asked for