Horses, Mustangs Decals & Stickers

Make a custom die-cut decal, Choose from Thousands of our designs searching by Keyword. Personalize with your text. Get a short advertising message with your website address or phone number in front of other drivers. When was the last time you didn't read a decal on the car in front of you?



Customer Ratings and Reviews
4.9 ★ ★ ★ ★ ★ Out of 176 Ratings/Reviews for this Category



Jack 5.0 ★ ★ ★ ★ ★ Hi there, order received - very happy with the result. I've passed your url on to some friends so hopefully you should see quite a bit of Australian business heading your way!! Cheers, Nikki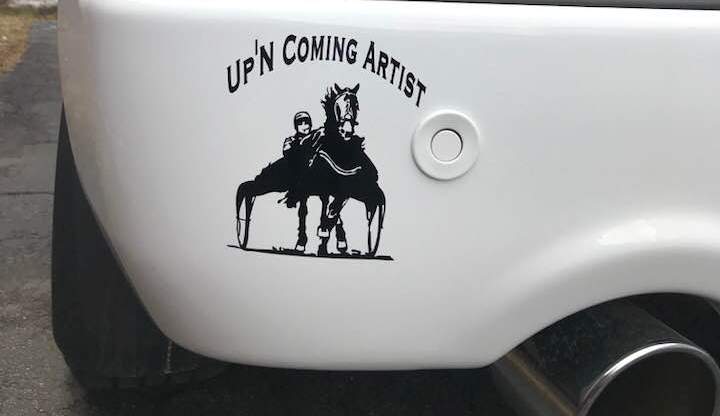 Danni 5.0 ★ ★ ★ ★ ★ Hello Decal Boy! My name is Danni and I wanted you to see my super-duper decal you made in action. I am the owner of a retired Standardbred pacer racehorse, Up'n Coming Artist, and I enjoy harness horse driving and training. I love my decal, proudly showing what I enjoy doing and people often ask me where did I get it from. I tell them I designed it myself and highly recommend your services to get it done.
Gloria 5.0 ★ ★ ★ ★ ★ I've never had a problem with products, prices, or shipping. It would be great if others were as reliable as Decal is.
Roberto DiBartolomeo 5.0 ★ ★ ★ ★ ★ Great service
Philip 5.0 ★ ★ ★ ★ ★ As always right on point
Edward 5.0 ★ ★ ★ ★ ★ Love them. They are helpful and everything was exactly as we ordered. Will be using them again